Advertisement


Showcase your talents...free!
Published: October 29 for
Anonymous
ARTIST? DESIGNER? MUSICIAN? PERFORMER? ILLUSTRATOR? MODEL? WRITER...
Let the world ( well
Birmingham
for a start!) know who you are, what you do and when you do it!
Simply send us a few images (upto 3), text, links and contact info and we'll pop
your
info straight up online.
debut's FREE service allows you to connect with a wider audience, employers/decision-makers and keep an eye on and collaborate with your peers too.
Comment, ask, advise, learn, share ....
You can also share your upcoming
events
with the debut community -simply inform us and we'll pop up the info in the Events area!
We'll be adding new features -right now we've got a brill Flyers section wheere we'll display the flyer artworks you supply for your event/show/exhibition ...etc
All info, submission and general enquiries to: info@debutmag.co.uk
See how the site is shaping up -www. debutmag. co. uk/main
Advertisement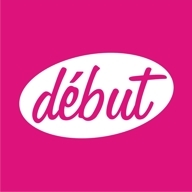 Showcase your talents...free!
Write review
Leave your comments on this ad
Offensive messages and spam will be removed
Related ads